Testimonials & Customers Success Stories
From Large Enterprises, to Middle Size, Start-ups and Small Organizations, hundreds of professionals and companies are already experiencing the difference with MedBoard. Our platform connects news, data, reviews, teams and processes, so you can use the evidence and speed as the main driver of your organization. With our current 100% customer retention in mind, read below some examples of our customers' success stories and testimonials:

AROA BIOSURGERY – Medical Devices Manufacturer (New Zealand)
"MedBoard is simply amazing and saves me valuable time and effort conducting research and staying up-to-date on changes around the globe. A monthly report that used to take hours of fumbling around multiple websites and weeding through email newsfeeds now takes no time at all because I can simply create my report within the system. The breadth of data is simply extraordinary, as are MedBoard's friendly and accessible staff who actually pay attention to customer requests and are quick to implement solutions. Absolutely the best value for medical device data !!! ".
" MedBoard's databases and regulatory tools make collating news, research, and intelligence easy to manage for a regulatory professional. This platform is intuitive and easy to navigate, and has been invaluable for staying up to date on all regulatory activities worldwide."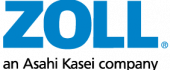 ZOLL  Medical Devices Manufacturer (USA)
" With the changing regulatory landscape, it can be challenging to stay ahead of the curve in regard to regulations or guidance's (drafts or published), updates to standards, etc. MedBoard allows us to monitor all of those changes – and more! – in an intuitive user interface and easy-to-follow notifications. As a result, we have become aware of the regulatory happenings globally and are better equipped to handle strategies quickly. Furthermore, working with the MedBoard team is uncomplicated and painless. They are responsive and eager to please! Overall, I recommend this platform."

VISION RT  Medical Devices Manufacturer (United Kingdom)
"MedBoard has streamlined our Regulatory Intel and PMS activities, removing the need to spend hours every month trawling regulator websites for information. The platform is user-friendly and the MedBoard team is incredibly responsive. We're now implementing MedBoard as our product license management platform to complete transition to using it as our one-stop solution for regulatory affairs".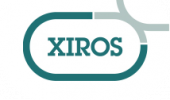 XIROS – Medical Devices Manufacturer (United Kingdom)
"We started using MedBoard for FSCAs, Recalls, Regulatory News and Regulatory Intelligence initially but we have now expanded to performing Clinical literature searches, and having a Product Portfolio and use the Country Registrations function as well. It's easy to navigate and has made our work simpler and less time consuming. The constant upgrades and additions to MedBoard help us be more efficient with our work. It has been an invaluable tool for staying up to date with our activities and to be able to access device information quickly and easily for other teams within the business where previously this was a very time consumable process. Communication is very straight forward and MedBoard is always willing to accommodate our needs to constantly help us improve by offering solutions and they are always open for feedback."

BACTIGUARD – Medical Devices Manufacturer (Sweden)
" MedBoard is a valuable tool, and would highly recommended to the medical device industry! It is our main source for MDR compliant scientific literature searches and post market surveillance. It has been instrumental to optimising these processes by centralised, automated searches, precision of keyword sub-searches, traceable screening and appraisal and useful export functions. Monthly regulatory updates and information on local legislation are valuable feature for product development. We are especially grateful for the support we got from the MedBoard team. Always there to help with questions and custom needs! "
GUERBET –  Pharmaceutical Manufacturer (France)
" I have used Medboard for over a year.  I was first introduced to it through its easy-to use navigational screen for the EU-MDR.  I have subsequently found its Regulatory Systematic Reviews process to be easily incorporated into our existing procedures. It is also very helpful for Regulatory preparation for Management Reviews.  The Medboard Team has been very responsive to our requests as well."
MOLEX / PHILLIPS-MEDISIZE – Medical Devices & Drug Delivery Manufacturer (Denmark)
" We use Medboard for Regulatory Intelligence, both for the formalized incorporation of standards and regulations into QMS and for focused, project specific tasks. A key value is the willingness of MedBoard to accomodate our actual needs and to listen into the challenges we have and suggest solutions to them ".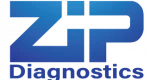 ZIP DIAGNOSTICS – IVDs Manufacturer (Australia)
"" We are enjoying using MedBoard very much. The combination of scientific, regulatory and market information in one well organised place is very appealing to us. It has significantly reduced the amount of time and effort we spend in many areas. It has been especially helpful for our various regulatory document needs, including following specific regulatory bodies and getting update notifications on regulations. The Literature Search monitoring and traceability has been very useful, and the recent upgrades will make our future use significantly easier. We anticipate MedBoard will streamline our post market surveillance and help us stay up to date with developments of similar products. The MedBoard team has been very responsive to our needs and is constantly adding useful features. Thank you very much!".
ALIMETRY – Medical Devices Manufacturer (New Zealand)
" Medboard has saved us a lot of time by allowing us access to multiple regulatory sources with a click of a button and enabled planning around updates to regulations and standards a lot easier and convenient. The multiple smart tools available are easy to work with, intuitive and are assisting us on a daily basis. The cherry on top is the amazing team behind Medboard – they are always available if we have a question, if we need help or have a suggestion. "

BLUEPOINT MEDICAL – Medical Devices Manufacturer (Germany)
" Our team is very happy using the vast service of MedBoard for more than one year now. E.g. we can perform our PMS-searches very comfortably and time saving. Besides that the customer support of MedBoard is very kind and helpful. Our wishes have been implemented in a timely manner. "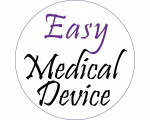 EASY MEDICAL DEVICE – Consulting Company (France)
" I thought it was just a keyword search tool. But when I started to use it, I saw all the quantity of information that comes from one search which served me on my blog. This is really the Google Search for the Medical Devices. "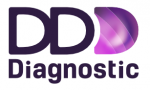 DDD DIAGNOSTICS – Medical Devices Manufacturer (Denmark)
" We are very pleased with using MedBoard and the feeling of "being on top" of things, meaning I know I always have the latest information regarding legislation in the different countries/areas and in addition your different flow charts like e.g. Regulatory Requirements Summaries are very helpful tools. "
OGT / CYTOCELL – IVDs Manufacturer (United Kingdom)
" I first heard of MedBoard via TOPRA, and since subscribing have found it to be an extremely useful and time-saving resource for regulatory information from around the world. The MedBoard team welcome feedback, and seem committed to regularly updating the system with new content and features. It's also great value for money!. "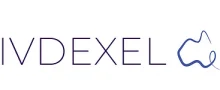 IVDEXEL – Consulting Company (Australia)
" IVDEXEL is using MedBoard during the whole process of supporting IVD customers. Our customers are research organizations, IVD manufacturers, distributors and individual consultants worldwide. The wide range of applications in the IVD field help us during the process of search, appraisal, and continuous update on the Quality and Regulatory areas. With MedBoard, it is very useful to create projects for post-market surveillance, vigilance, Clinical literature, the state-of-the-art, feasibility studies, similar devices, change in Regulation and Technical Standards, etc. MedBoard is an essential tool for consulting companies in the Regulatory & Quality areas of Medical Devices."
FORMUS LABS – Medical Devices Manufacturer (New Zealand)
" I have been a MedBoard user for more than two years and in these two years, I have seen MedBoard grow immensely, both in terms of features and value they provide. As a quality and regulatory professional in a faced-paced SaMD environment, I rely on MedBoard on a weekly basis for. Some of my favourite features are country regulatory summaries, country regulatory overview, standards updates surveillance, and ongoing updates from selected regulators, companies and products. Ivan has been so helpful throughout my MedBoard journey and he's only a Zoom call away to provide support. MedBoard is a HUGE timesaver for busy quality and regulatory professionals."
METECON – Consulting Company (Germany)
"Medboard offers a comprehensive knowledge based platform with innovative upgrades that save time! They have the solutions that we are looking to find. It is a really useful and easy to use software, especially for the incident search in databases the use of complex search terms, automated search and easy export of results is a real time saver. It enables us as a PMS team to automate various PMS activities, allowing us to provide more efficient services to our clients. We are happy to be part of this journey "

INOTEC AMD (NATROX WOUND CARE) – Medical Devices Manufacturer (United Kingdom)
" Navigating the regulatory landscape is complex, time consuming and daunting particular for MedTech start-ups. Having access to a digital platform that acts as a single repository for Regulatory Intelligence, Market Intelligence and Clinical Evidence allows us to automate the laborious tasks and focus on the more technically demanding process. Medboard is simply, practical tool that offers real value to the organisation. "