Technology & It Solutions
The Regulatory, Research & Intelligence Plaftform
for MedTech | Digital Health
Whether you are a small organization or a large enterprise,
our MedBoard Platform connects news, information, data, individuals, teams & processes, so you can put evidence, compliance & intelligence at the centre.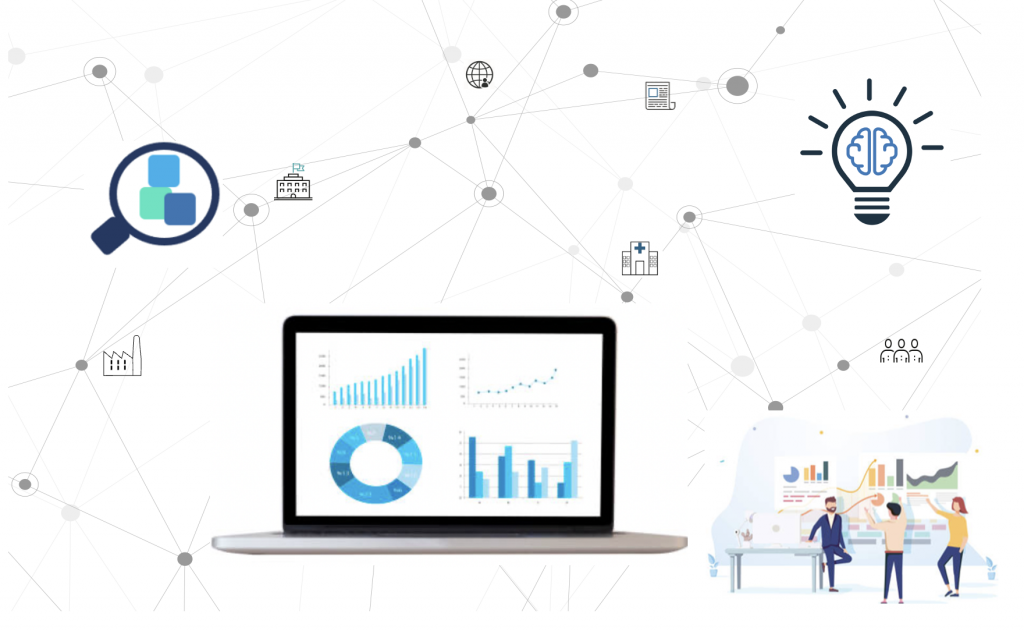 A Powerful Data Platform with more than + 1 Billion structured Datapoints, 
integrated with multi-product digital solutions for Regulatory, R&D, Clinical & Marketing
MedBoard Search
Search the world's MedTech, Pharma & Digital information with MedBoard, it delivers up to date Regulatory compliance, Clinical & Market information in more than 225 Countries. 
Our Information Portal & Individual databases are curated with only trusted sources and covers more than 1 Billion data points. News, Databases, Profiles, Webpages, Documents, Media and much more in one click.
Powerful, Up to Date and Continuously Organized.
Intelligence
MedBoard provides extensive data, toolkits and solutions for Intelligence, including databases, profiles, resources, summaries, and in addition, systematic reviews, workflows, workspaces, and custom repositories easy to implement.
Regulatory Intelligence, Clinical Intelligence & Market Intelligence all in one place, powered by MedBoard Search. A very essential activity for any medical organization in this very fast changing landscape. 
Systematic Reviews
Our unique Systematic Review solution is integrated with + 100 huge MedBoard databases and thousands of sources, providing seamless integration with trusted data, and embedded within easy to use and state of the art tools.
Our customers use Systematic Reviews for Literature, but as well for Regulatory News, PMS, Technical Standards, Market Information, Clinical Trials and many more, taking the organization to the next level!
Smart features include: Automated Processes, Appraisal tools, Data Extraction, Reviewer Assistant, Customization features, PRISMA Flowcharts, Projects with SRs.
Databases, Analytics & Profiles
Databases: Regulatory, Clinical and Market curated Databases, including Clinical Trials, Recalls, Adverse Events, Approvals, Guidelines, Regulatory News, Market News, Technical Standards, Documents, Safety Alerts, and much more
Analytics: All databases are equipped with Analytics Studio to slice and visualise the data in many new ways. What normally takes days or hours, now it is a matter of seconds with MedBoard.
Profiles: Thousands of industry profiles with integrated data and latest news for countries, authorities, medical manufacturers, medical products, hospitals, and many more. The full landscape, up to date, at your fingertips.
Product & Regulatory Information Management
Professional Solutions for Manufacturers, Authorised Representatives, Providers, Distributors and other Operators in the MedTech industry.
We provide a powerful Off-The-Shelf and ready to use module for Product Portfolio (including UDI management), Country Registrations, Certificates Management, and Operators Management, all integrated together with Regulatory Intelligence and MedBoard Search.
Testimonials & Customer Stories
"MedBoard is simply amazing and saves me valuable time and effort conducting research and staying up-to-date on changes around the globe. Absolutely the best value for medical device data !!! "
Regulatory Affairs Director  
"Having access to a digital platform that acts as a single repository for Regulatory Intelligence, Market Intelligence and Clinical Evidence allows us to automate the laborious tasks and focus on the more technically demanding process. MedBoard is simply, practical tool that offers real value to the organization."
VP Clinical Affairs & Marketing
"It is our main source for MDR compliant scientific literature searches and post market surveillance. It has been instrumental to optimising these processes by centralised, automated searches, precision of keyword sub-searches, traceable screening and appraisal and useful export functions. We would highly recommended to the medical device industry! 
Clinical Evaluator & Project Manager
" WOW!! I am just impressed "
Regulatory Affairs Director
" We are enjoying using MedBoard very much. The combination of scientific, regulatory and market information in one well organised place is very appealing to us. It has significantly reduced the amount of time and effort we spend in many areas. It has been especially helpful for our various regulatory document needs, including following specific regulatory bodies and getting update notifications on regulations. The Literature Search monitoring and traceability has been very useful, and the recent upgrades will make our future use significantly easier."
Senior Research Officer
the future is data & digital
Our Vision
The most powerful and trusted data platform with the best integrated digital solutions for medical industry professionals
Automated Processes
Work Smarter, Not Harder
Data-Driven Decisions
Translate data into knowledge and record it. Organized Data makes you faster and more efficient.
Data Science
Be supported by the state of the art
The Growing and Long-Term problem that MedBoard Solves

1. An extraordinary increased flow of news, information and data shared from key sources (e.g. authorities, clinical, manufacturers) that require planning, collecting and reviewing. In addition, there is a growing challenge of ensuring trusted sources and information.
Increasing requirements and trends
Fast face changes

2. A significant increased demand for data, information, and evidence from key stakeholders (e.g. authorities, payers) and business processes, and new larger and more complex requirements for Documentation, Reports, PMS, Clinical Literature review, and data analysis.
   
Existing solutions are expensive, tedious, cumbersome, and most, manual
Other solutions or alternatives are either manual processes, expensive outsourcing, or repeated searches with no consistency through multiple sites and databases, looking into unstructured and unorganized datasets and manually importing the data.
Why Organizations choose MedBoard
MedBoard unique solution is built with the most advanced research features and techniques and integrated into databases and thousands of sources (including importing options), providing seamless integration with trusted data, and easy to use and state of the art tools.

Powerful Search & Knowledge Access
MedBoard Search, providing classifications, filters, search operators, and a large number of advanced tools & knowledge

Save Time
Reduce extraordinary amount of work (mostly manual) and cumbersome processes by using our workflows and automation, while fully customise it.

Easy to Use
Customers report 'Easy to Use' as one of the top reasons to use MedBoard, we are transforming a cumbersome process into easy steps flow.

Multiple Solutions & Products
MedBoard is a multi-product platform, providing many solutions in just one place, in addition to incredible access to information and data.

Enterprise Ready
Security, Compliance and Privacy built in features, including SSO are available to our customers. Our platform is also easy to scale for larger customers.

Customization & Teams
Our platform allows teams to fully customize the review process and also connect with collagues previous work on similar items.
Changing Professionals Lives & EMPOWERING them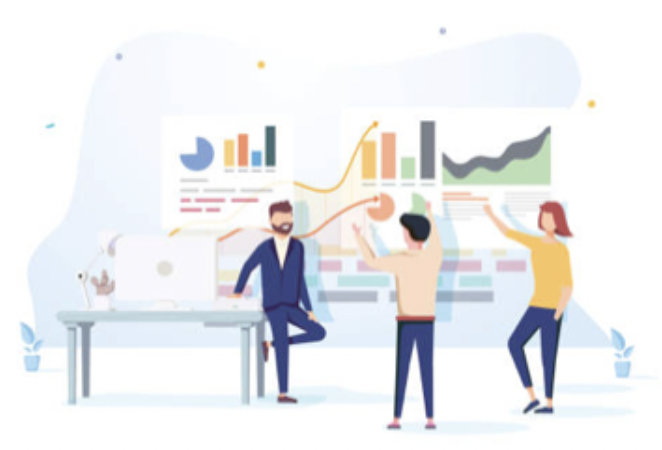 How many medical professionals with many years of experience, degrees, masters, Phds, are manually searching and doing repetitive tasks, when performing reviews or reporting, or even checking the latest updates. This is mostly due to manual and tedious work (searches, monitoring, reviews and reporting). This is even getting worse and worse over the last years with the unprecedented increase of amount of data shared by Key stakeholders. 
And Most Important Question: How are these affecting the quality of life of these professionals? "why high-level professionals should spend hours and hours searching in many locations, or copying and pasting, or other tedious task, instead of applying their knowledge and experience?"  We want to change this.
More Accessible & Affordable medical industry information and data, for ALL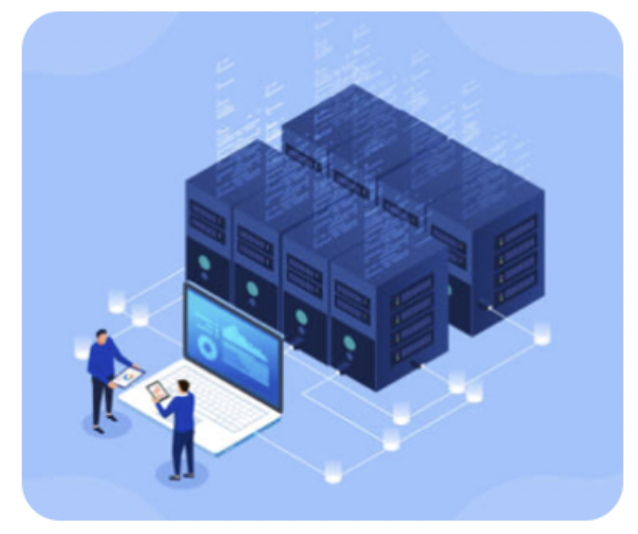 We think of the big picture, more accessible information for ALL stakeholders will increase patient safety, innovation, faster execution and quality of life of professionals and patients. 
We think of MedBoard as a MUST TO HAVE for any organization working in the life sciences sector. Every organization, regardless their size, should access to and afford such a resource. Pricing to accessible quality databases that are critical for patient safety and medical professionals should never be a barrier. A cloud based and ready-to-use solution. 
TRUSTED by leading and world's best life science organizations of every size. Hundreds of users.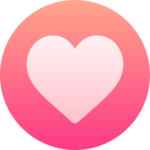 Information and data that you can trust. Built by Medical Professionals that already been working in the industry for many years, and Powered by Data Science, engineering and AI. We understand the industry, we understand your challenges and we have great passion for innovation.
A large number of Manufacturers (Medical Devices, In Vitro Diagnostics, Biotech, Pharmaceuticals), Consulting Companies, Providers, Research Organizations and even Governments and Agencies trust and already use MedBoard. The profile of our customers are agile, think-forward, proactive organizations with great understanding of the challenges and the need for adoption of digital solutions.
Trusted, Used and Evaluated by top experts in the industry
Our software has been evaluated by a great number of experts in the industry, which continue to collaborate or work with us. In addition, more formal external evaluations have been taking place and for example, we are proud to have obtained a Digilab Certificate "Certificate for Regulatory Software" issued by the German Company Metecon .
Ready to Get Started?
Request a free demo today to see how MedBoard can transform your evidence, compliance & intelligence transformation journey