Powerful Products embedded within MedBoard
Search the world's MedTech, Pharma & Digital information with MedBoard, including latest updates and news from the market and authorities, databases (Literature, PMS, etc.), webpages, profiles, documents guidelines, images, videos and many more.
MedBoard Search
Delivers up to date Regulatory compliance, Clinical & Market information related to MedTech & Pharma industry in more than 225 Countries. 
Our Information Portal & Individual databases are curated with only trusted sources and covers more than 1 Billion data points. News, Databases, Profiles, Webpages, Documents, Media and much more in one click.
Powerful, Real Time and Continuously Organized.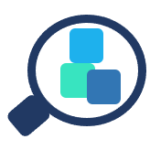 Intelligence
MedBoard provides an extensive toolkit and solutions for Intelligence, including systematic review of updates, active collection, custom repositories, and analysis of data and information from multiple sources, combined with resources, industry profiles and workflows to implement this easily.
Regulatory Intelligence, Clinical Intelligence & Market Intelligence all in one place, powered by MedBoard up to date data and workflows. A very essential activity for any medical organization in this very fast changing landscape. 
Systematic Reviews
Our unique Systematic Review solution is integrated into + 100 huge MedBoard databases and thousands of sources, providing seamless integration with trusted data, and easy to use and state of the art tools.
Our customers apply Systematic Reviews for the traditional approach with Literature, but as well with Regulatory News, PMS, Technical Standards, Market Information, Clinical Trials and many more, taking the organization to the next level!
Smart features include: Automated Processes, Appraisal tools, Data Extraction, Reviewer Assistant, Customization features, PRISMA Flowcharts, Projects with SRs.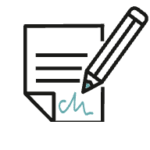 Databases, Analytics & Profiles
Clinical Trials, Recalls, Adverse Events, Approvals, Guidelines, Regulatory News, Market News, technical Standards, documents, safety alerts, and much more.
All of them are equipped with Analytics Studio to slice the data and visualise the data in many new ways. What normally takes days or hours, now it is a matter of seconds with MedBoard.
This includes thousands of profiles with integrated data and latest news for countries, authorities, medical manufacturers, medical products, hospitals, and many more. The full landscape at your fingertips.
Product & Regulatory Information Management
Professional Solutions for Manufacturers, Authorised Representatives, Providers, Distributors and other Operators in the medical area.
MedBoard Off-The-Shelf and ready to use modules for Product Portfolio (including UDI information), Country Registrations, Certificates Management, and Operators Management, all integrated together with Reg Intelligence and MedBoard Search.

Ready to Get Started?
Request a free demo today to see how MedBoard can transform your evidence transformation journey