MedBoard Search
Search the world's MedTech, Pharma & Digital information with MedBoard, including latest updates and news from the authorities and the industry, databases (covering Literature, PMS, Approvals, etc.), webpages, profiles, documents guidelines, images, videos and many more.
MedBoard Search is built only using trusted sources, which makes this a trustable and structured information portal. It has been created with many special features to help you finding trusted, useful and relevant information quickly. Our Search Engine, Information Portal & Individual databases are continuously updated and organized and covers more than 1 Billion data points. 
The main purpose is to empower and allow professionals to search medical industry information in publicly accessible trusted pages, websites and databases instantly, combined with MedBoard own resources and data curated by our research team.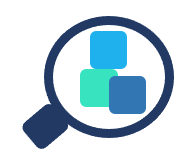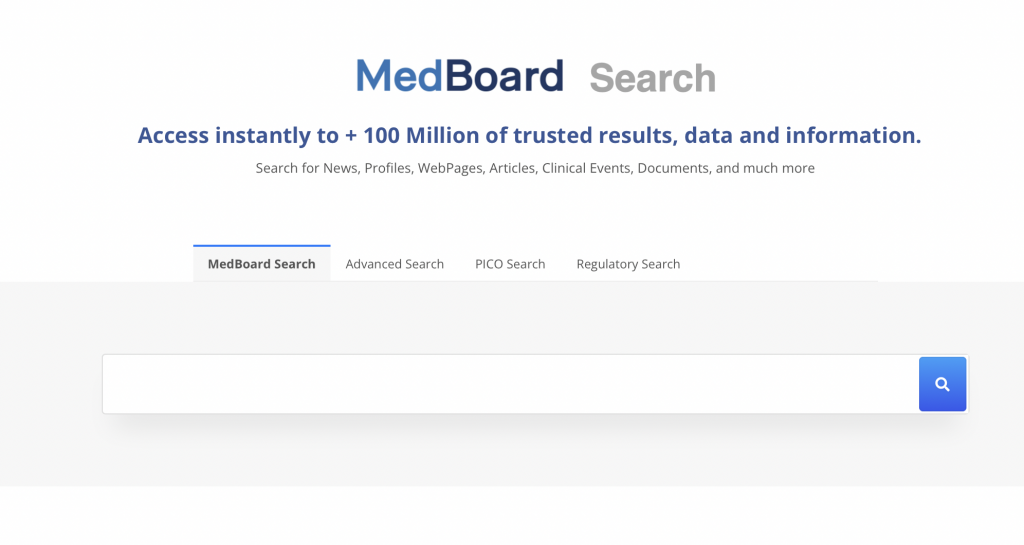 How do MedBoard science & engineering work?
Behind the scenes, the MedBoard engineering team and data science team have built a fast & near-time indexing process to create a large trusted database, always up to date.
MedBoard Search is a fully-automated search engine dedicated specifically to the medical industry that uses Software engineering, Data Science techniques and Artificial Intelligence (AI) to continuously explore web and specific databases for:
A. Collection: 
A1. Automated: MedBoard downloads information from public webpages and databases with automated programs and techniques. 
A2. Manual: MedBoard research experts and data scientist team in parallel works with curated information and research analysis and techniques.
B. Indexing: MedBoard data system analyses automatically and organises information collected, and continuously index new information categorized into the MedBoard index, a huge database.
C. Search Results: MedBoard returns results to the user relevant to the search query and provides this with specific data type category and classification and evidence hierarchy level. This allows MedBoard to deliver up to date Regulatory compliance, Clinical & Market information related to MedTech & Pharma industry in more than 225 Countries. 
D. Solutions Applications: In addition, all results are embedded and integrated with our digital applications such as Systematic Reviews smart solution, individual Databases, Analytics & Profiles, Intelligence modules and many other digital solutions created around trusted data and information.
Powerful, Continuously Up-to-date and Organized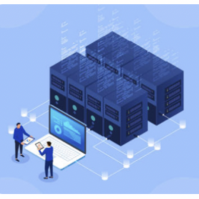 At its core, MedBoard is a big data platform, embedded with advanced digital solutions. MedBoard collects and organizes thousands of information and data per day, some of them very complex in terms of format and structure. 
Data Science, coding, algorithms, mathematical functions, AI, all work like clockwork precision to deliver information at your fingertips, but also giving you the power and freedom to customize it and perform your tasks without any restrictions, just you and the data and information.
Creating the Medical landscape with MedBoard
In addition, MedBoard Search organises information automatically in profiles, individual databases and resources.
Discover up to date and integrated information in Profiles
Profiles, integrating vast information from multiple sources, such as:
Countries & Authorities
Manufacturers
Medical Devices products
In Vitro Diagnostics products
Apps products
Medicine products
Manufacturers
Hospitals
Medical Specialties
Treatments & Conditions
and Many More Types…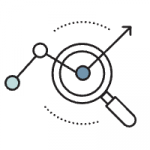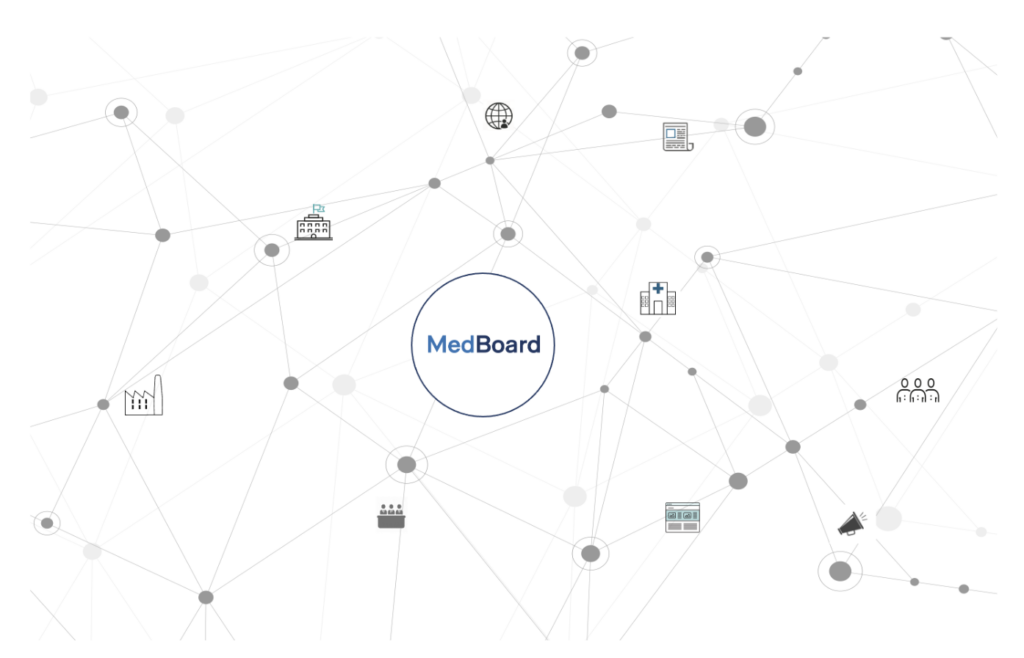 " This is really the Google Search for the Medical Devices. "
Ready to Get Started?
Request a free demo today to see how MedBoard can transform your evidence transformation journey