Country Registrations RIM
For MedTech Manufacturers, Actors & Stakeholders
Easy to Use and Deploy. Fast, Robust, Scalable and Secure solution
A powerful Off-the-Shelf and Ready-to-use Country Registrations Regulatory Information Management (RIM) to organize, manage, and track information about your countries registrations, certificates and operators, all integrated together with Regulatory Intelligence and MedBoard Search. This module keeps track of key information to have all information up to date in a centralized and secure location where any member of your company can access to any time. 
It includes as well a Renewal Management and this module integrates also with other modules such as Product Portfolio, Regulatory Systematic Reviews and Task Manager, to keep on top and perform change evaluations and assessments.
Ideal for Manufacturers, Authorised Representatives, Providers, Distributors and other Operators in the MedTech industry.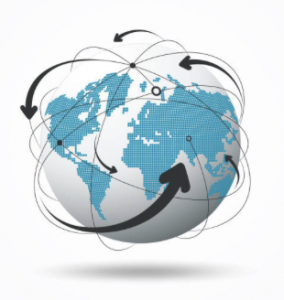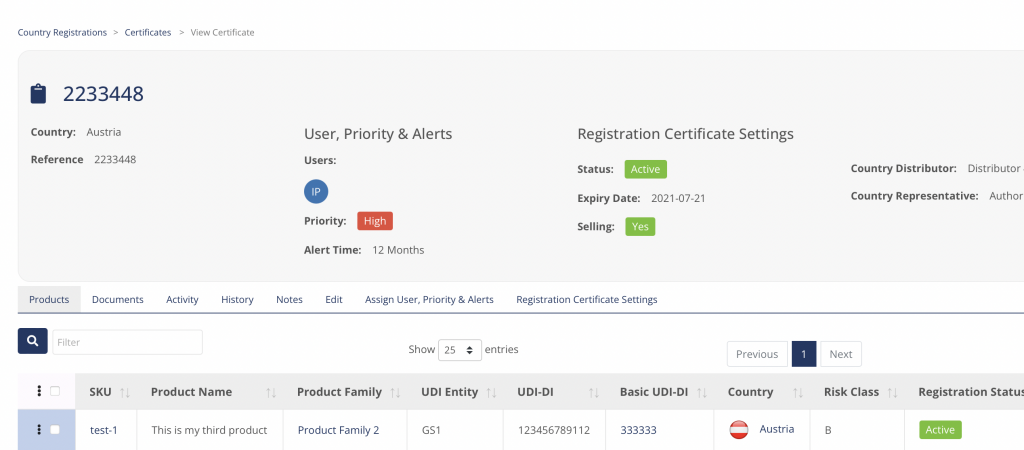 Registrations: Key Features and Functions
MedBoard automatically combines information to organize information by country, certificate and product, alongside with numerous functions and features, to easily manage and view the information.
Country Product Certificates Management

Certificates List from all countries
Documents upload by country certificate
Notes, Activities, and many more functions.
Assignment of priority, deadline and responsible user.
Country Product Registrations Management

Visualization of all registrations in all countries
Visualization of registrations by Country and expiration
Distributor and Country Representative Assignment
Organization of registrations by Country
Country Representatives and Distributors information
Renewal Management for Certificates, Registrations & Establishments

Assignment of priority, alert time and responsible user.
Ability to filter expiring registrations by time periods.



Selling Yes/No field for Regulatory Flags and shipping control


Powerful, Real Time, and Continuously Organized, information ready and secure for any member of your organization, from Regulatory, to Marketing, Commercial and Clinical.

Country Operators: Key Features
This module makes the process of keeping up to date with the rest of operators very easy
Country Operators roles (Legal Manufacturers, Distributors, Importers, Country Representatives, Relabeler, etc.)
Establishment Registrations, Contracts & Licenses Management
Documents upload by establishment and certificate
Notes, Activities, and many more functions.
Assignment of priority, deadline and responsible user.
 
Build the operators relationships, roles and deadlines applicable to your organization at global scale and/or by country.


Ready to Get Started?
Request a free demo today to see how MedBoard can transform your evidence transformation journey