Standards Intelligence
For MedTech
For Regulatory Intelligence (RI), it is equally important the information collected and reviewed through EXTERNAL sources as the information collected internally through your INTERNAL sources and experiences. Both streams will provide you a very comprehensive RI programme. MedBoard offers tools and services for you to build this for your organization.

 MedBoard Standards Intelligence Toolkit: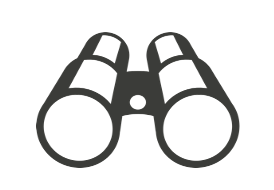 Standards News from + 30k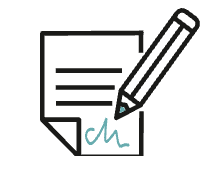 Systematic Review & Assessment of Standards News tools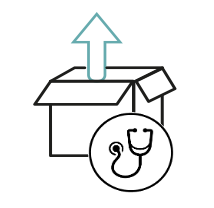 Affected Products Assessment linked to Organization Portfolio

+ 7k Countries Standards Adoptions

+ 50k Documents, Guidance, Regulations, and Consultations

+ 30k Technical Standards Profiles and updates​

Technical Standards Databases: adopted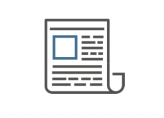 Ask Regulatory Questions & Requirements to MedBoard Search and get quick answers for + 225 Countries:
Keep on top in a Systematic and Structured way
RI is essential for organizations in order to continuously evaluate, monitor requirements and impact for their Products, Organization, QMS, Registrations, Clinical trials, Manufacturing, etc. that may affect the organization, but also to anticipate events or have a safety net and better preparation.
Regulatory Intelligence is mainly responsible, but not limited to, for:
Monitor regulatory updates and trends for impact assessments
Identify opportunities, pitfalls and risks, from product compliance to revenue losses or impact
Registration status impact and new requirements approach
Prioritization and input to your organization strategy and actionable steps
The solutions provided in the MedBoard platform will allow you to be on the top of the game.


Better and More Robust Compliance with less effort
Automated workflows and structures reviews, combined with up to date resources eliminate cumbersome and manual, repeated and tedious tasks. In addition, it minimizes human errors.
Process gets implemented as per organization or team, regardless individual use, allowing to have much better consistency and robustness, creating a single repository and organization-centric knowledge.
The most complete suite of Regulatory Resources 
Medboard approaches Intelligence from many angles and that is why we built many different resources, providing an unparallel combination and offer to the regulatory professionals.
And all of this, built on top of MedBoard Search.

An extensive wealth of Regulatory news, information, data and tools

VISION RT  Medical Devices Manufacturer
" MedBoard has streamlined our Regulatory Intel and PMS activities, removing the need to spend hours every month trawling regulator websites for information. The platform is user friendly and the MedBoard team is incredibly responsive. "
GUERBET –  Pharmaceutical Manufacturer
" I have found its Regulatory Systematic Reviews process to be easily incorporated into our existing procedures. It is also very helpful for Regulatory preparation for Management Reviews. "
" MedBoard's databases and regulatory tools make collating news, research, and intelligence easy to manage for a regulatory professional. This platform is intuitive and easy to navigate, and has been invaluable for staying up to date on all regulatory activities worldwide. "
An Easy to Use, Powerful and Accessible Platform for Organizations of every size
Ready to Get Started?
Request a free demo today to see how MedBoard can transform your evidence transformation journey